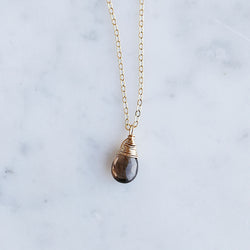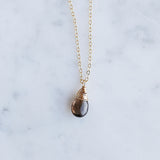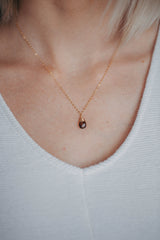 A beautiful high grade smokey quartz stone wrapped and hung from a dainty gold chain. The perfect layering necklace, and a beautiful gift for someone special. 
Smokey Quartz - Stone of Grounding and Stability

Made in the USA

14k Gold Fill and Sterling Silver

Comes packaged in a custom Salt City Gems gift box, perfect for gift giving.